The easy way to manage your listings
Do you sell on Trade Me? My Products is our free bulk listing tool that helps you run your business more smoothly by automatically managing your listings.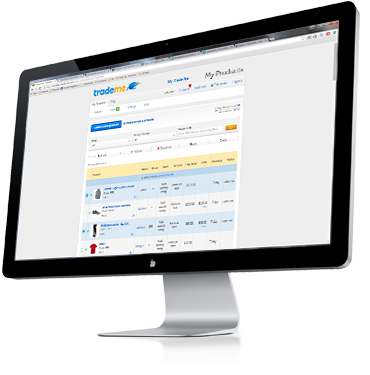 Packed with great features
Send automatic fixed price offers
You can choose to send out automatic FPOs the minute your listing closes.
Organise your products
Quickly add, rename or delete folders to more easily manage your products.
Use combined shipping offer
Set a price or item threshold that buyers need to reach to qualify for free shipping.
Schedule listing end times for free
At no extra cost, you can specify when you'd like your listing to close.
Relist automatically & receive alerts
We'll make sure there is always one auction running for each of your products.
Import & export via CSV
You can easily create products or update existing products by uploading a CSV file.